"Holiday Cards and Ornaments" Demonstration, and Watercolor Workshop Series
Topic: Watercolor Class
Press Release: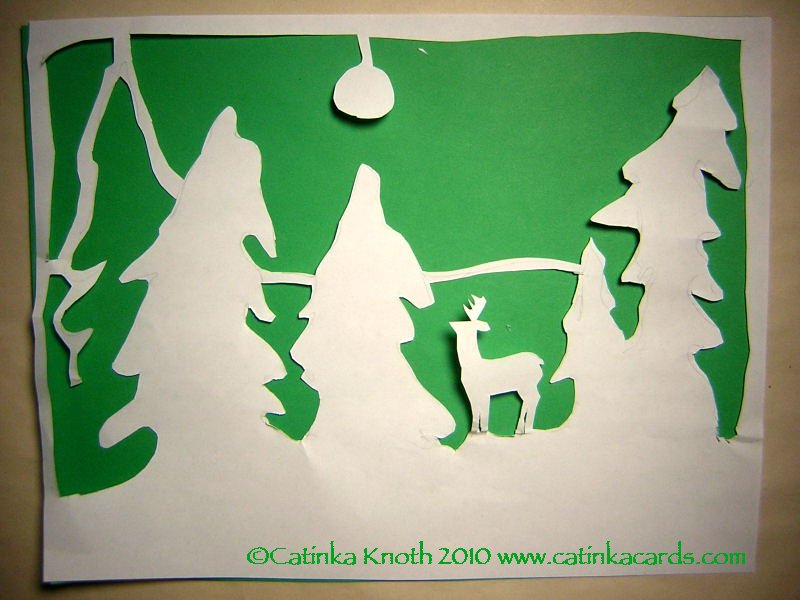 "Holiday Cards and Ornaments" Demonstration, and Watercolor Workshop Series with Catinka Knoth at Lincoln Street Center

Rockland - Catinka Knoth will give a free demonstration of creating designs for holiday cards and ornaments. Participants may join Knoth at the "Messy Art Room" studio at 11 a.m. on Monday, December 6, Lincoln Street Center for Arts & Education, 24 Lincoln St. Attendees will see freehand stencil style painting and papercuts, and may try their hand at a follow-along Christmas design.

The demonstration introduces the four part workshop series, "Holiday Cards and Ornaments", that Knoth will teach on Tuesdays 10-Noon, December 7-28, at Lincoln Street Center. This series uses watercolor, drawing, papercuts, and paperfolding to create paintings and cards for the holiday season, with the focus on watercolor and drawing. Each week will be a different subject. The workshops are available by suggested donation of $25 per lesson. Contact Knoth to confirm space, at 207 542-7317, or visit www.catinkacards.com.
Posted by Catinka Knoth at 8:01 PM EST