Shovelling out from the Blizzard of 2013, Nemo
Topic: Life
Snowplow had not gotten here yet around Noon. Here my neighbor and his buddies shovel out of the driveway during the Blizzard of '13, (Nemo). They had come quite a ways before I thought to grab the camera. At first their shovelfuls seemed to just blow straight up in the air. Either they had only one shovel or they knew they had to rest anyway, so they just kept taking turns. Snow was 18" at least, or who knows. When they got near the end, two threw themselves down onto the last snow pile - to flatten it or for the sheer joy of being at the end. The last pull out onto the road I only got with the camera's little video. That needs some conversion I think so it won't get posted in time to mean anything... Portland Maine set its record with 31.9" so far, (hope I got that right). Nothing like that up the coast here in Rockland Maine. ...Matinicus Rock, 68 mph gust, 20 miles off the coast.
They'd already gotten this far before I got the camera out.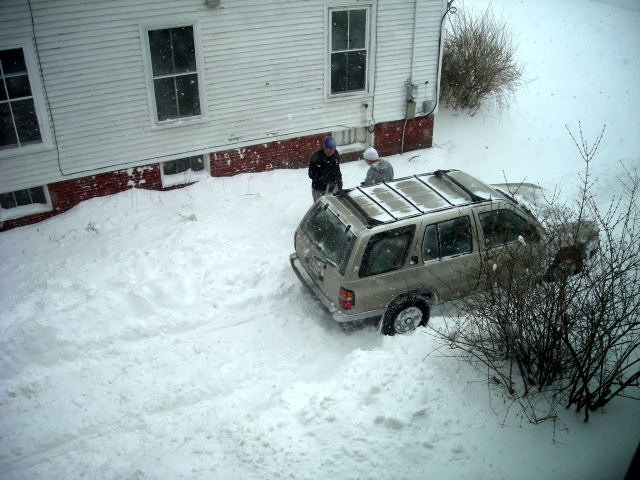 One shovel or just taking turns?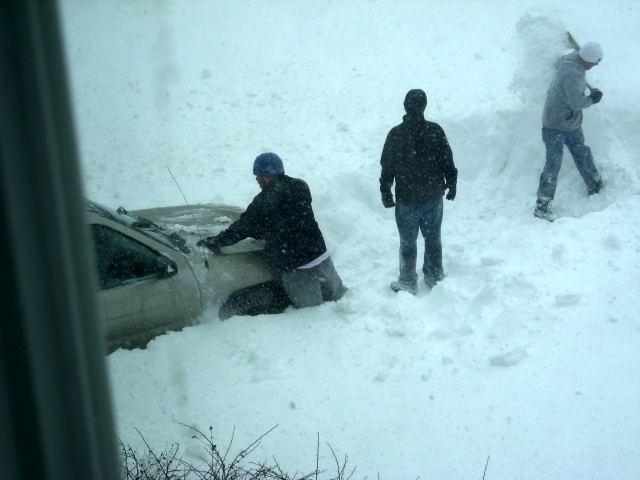 Two throw themselves down in the last few feet of snow pile before breaking through to the road. For the joy of it, or to flatten the snow?!

White out blast.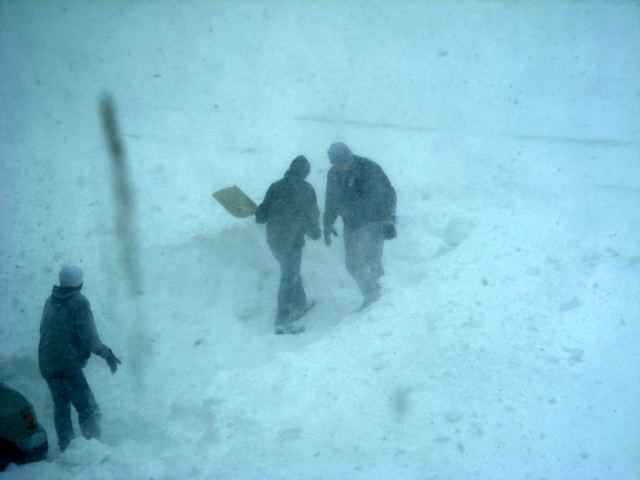 Get in! In a few minutes they'll blast through to the road.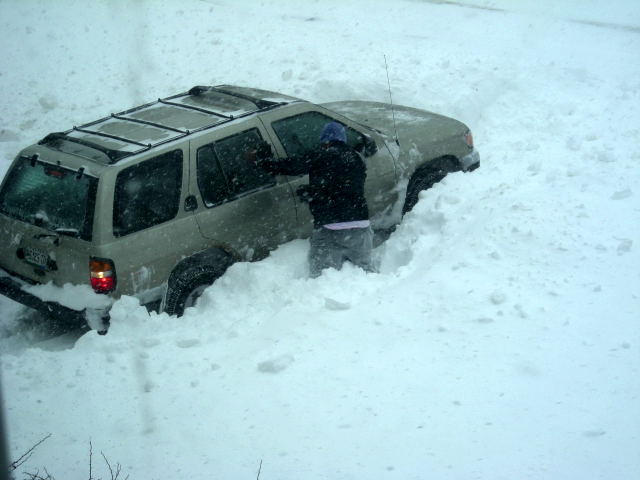 Hard to see here what they had shoveled. A few hours later some had filled in again with the wind and drifting. Plow came through later. I have not been out back to check my car yet. Not going out til tomorrow!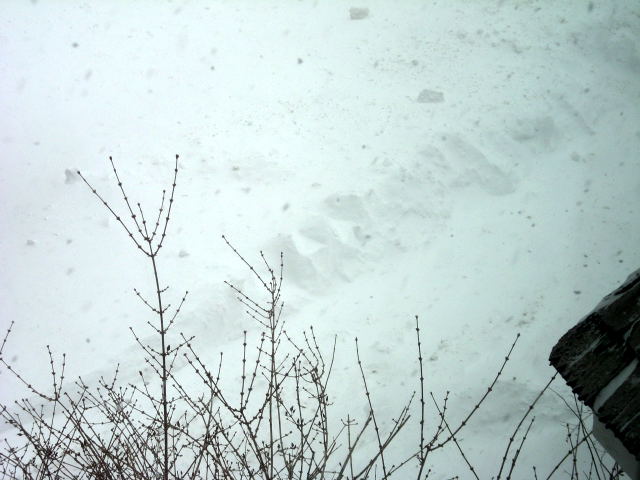 Posted by Catinka Knoth at 5:42 PM EST