Let's Draw Turkeys, Pilgrims, and a Horn of Plenty for Thanksgiving! - Kids Art Class
Topic: Kids Art Class
Demonstration Turkey Drawing
This is the 'easy' turkey for the little kids. Draw large circles in the air, then draw one on your paper (so it fits). Draw an arc where the tail feathers end (to the left above the circle). Draw a small circle to the upper right of the big circle. Add the beak and details. Give Turkey a neck to connect the head to the body. Add his feet, one foot held tucked up. Add his wings. Notice all the radiating lines or rays? You see them as the feathers in the tail and the feathers in the wings. Now go wild coloring. By the way, this ended up being the turkey for everyone though it was meant for the youngest (4 year olds)!
Thanksgiving Day Demonstration Drawing: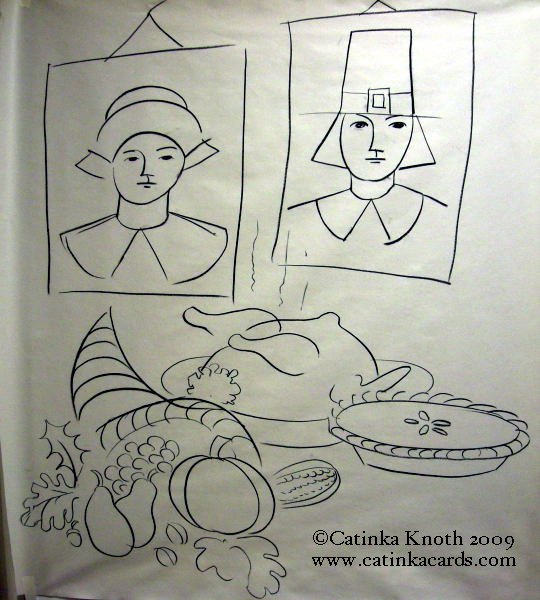 In this Thanksgiving picture, we started with the man's pilgrim hat - a straight line across with a tall trapezoid for the crown. Add a buckle and hatband. His face below is like the letter 'U'. The eyebrow that runs into the nose is like a '2', one child observed. Two raisins for eyes with little arcs over them. Another arc for the missing eyebrow. The mouth is just a few lines. Add some triangle/wedges for his hair. An almost 'A' forms the center of his collar. Add the curves for the rest of the big collar. This is a portrait on the wall, so put a frame around it. Triangle above is how it hangs from the nail. (This way we didn't have to worry about drawing the whole figure and could move on to more of the feast! We did Mrs. Pilgrim next, then moved on to the Horn of Plenty, starting with the horn. Add the pumpkin, the pears, the oak leaves, some nuts, some grapes. One child said he had a 'mob' of food in his horn! We wanted a pie for the feast too. That requires an oval. Draw it in the air before drawing on your paper. Finally we served a roast turkey - drumsticks first, then the body line and some stuffing. Use arcs to form the oval of the serving platter. And remember the steam.
Kids drawings follow: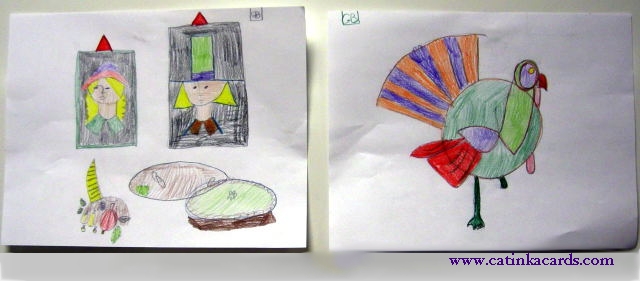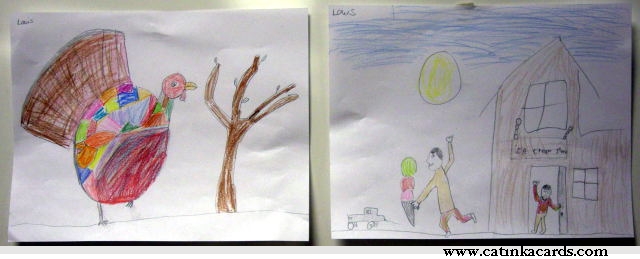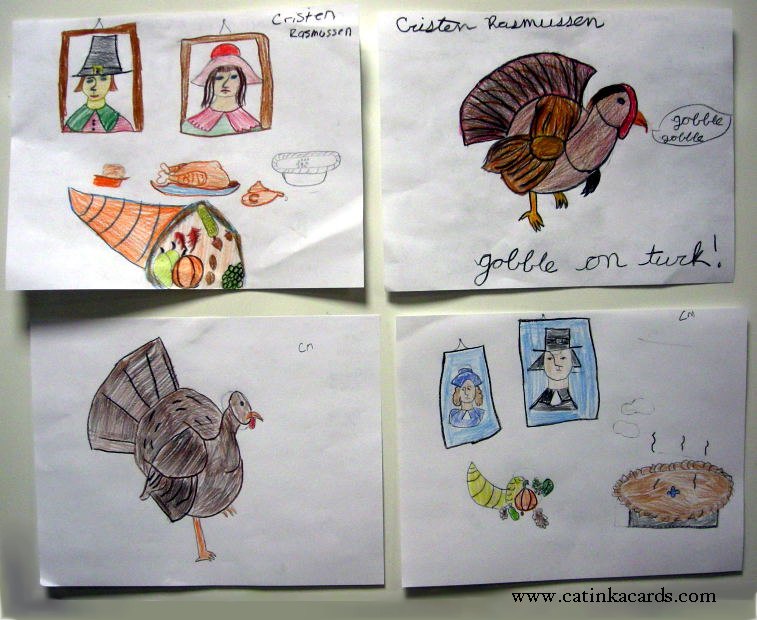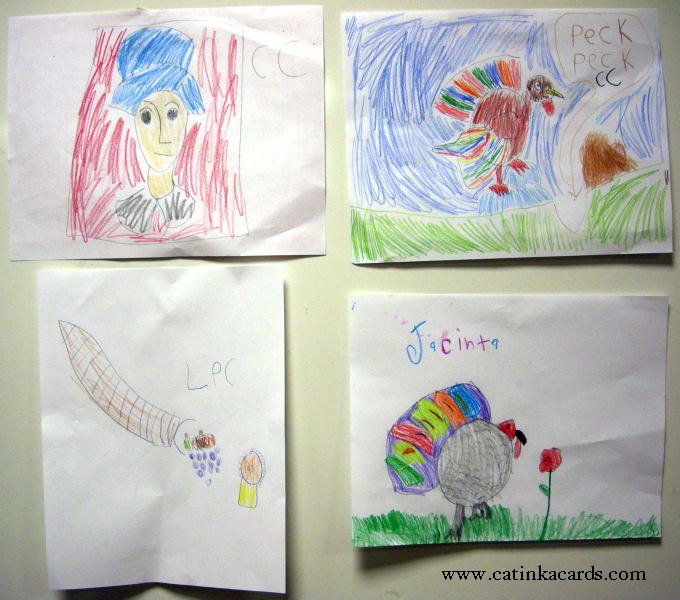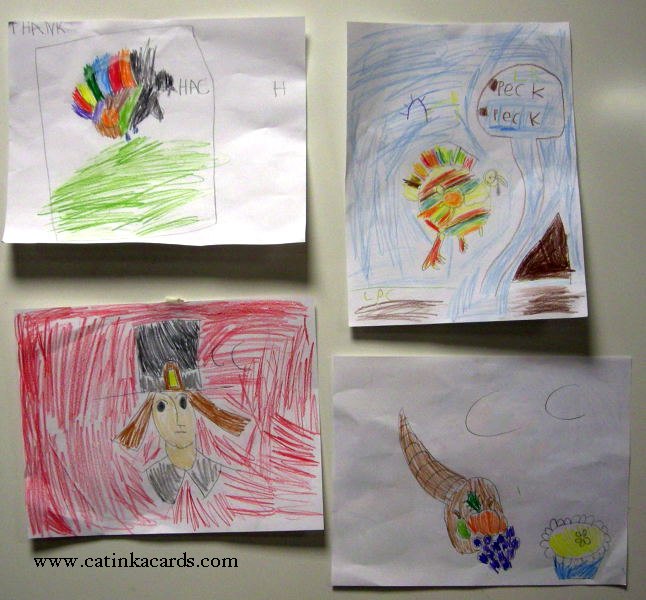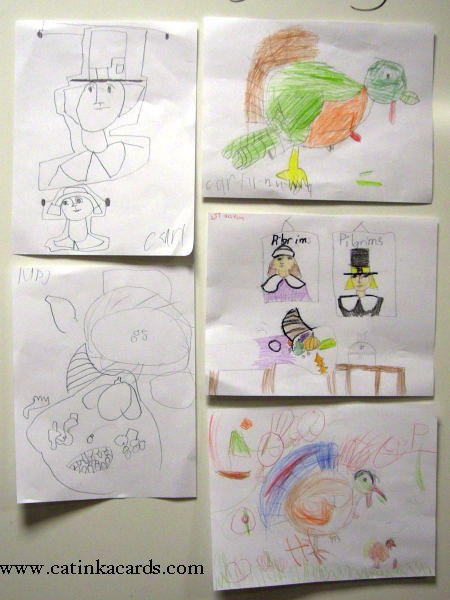 Posted by Catinka Knoth at 10:25 PM EST