Animal Coloring Note Cards by Catinka Knoth
Pen and ink drawings of cats and dogs doing things such as sailing a boat, flying by the moon, reading books, playing ping-pong, delivering a thank you message, giving birthday greetings. Fifteen black and white cards, blank inside, with envelopes. Measure 4.25" x 5.5". You can have fun coloring them or send them as they are.

The actual cards show the fine pen and ink line work, very detailed. You will enjoy coloring and sending these. The people you send them to will be pleased.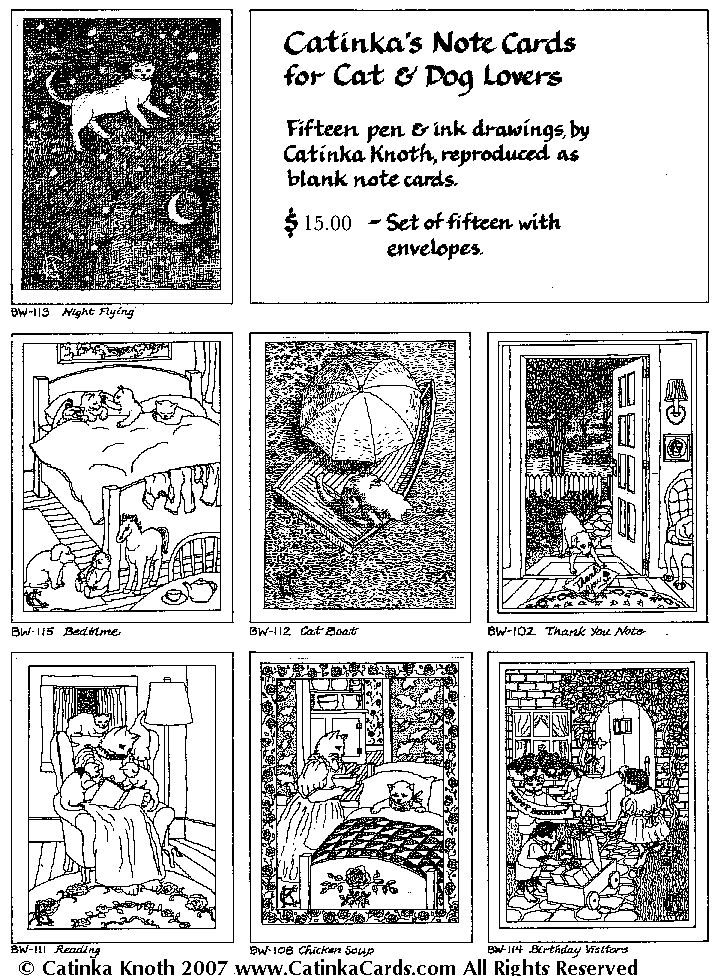 © Catinka Knoth 2007 www.catinkacards.com All Rights Reserved