Let's Draw Winter Animals and Scenes!"
Topic: Drawing Lesson
Polar bears, penguins, arctic foxes, snowshoe hares, snowy owls, ice fishing, and winter barns, are some of the subjects and scenes we've been drawing this January. These are my demonstration drawings for the kids' drawing class I teach at the Rockland Public Library. When I can, I'll put up some coloring pages too.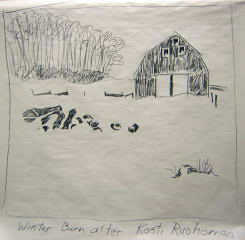 Winter Barn with logs after photo by Kosti Ruohomaa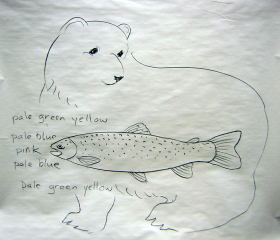 Rainbow trout with polar bear!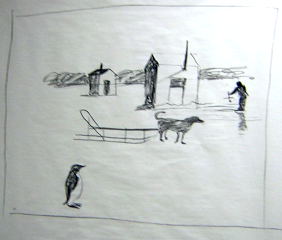 Ice fishing shacks with dog sled and penguin.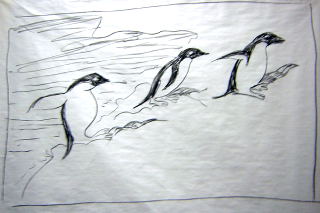 Penguins landing on the ice.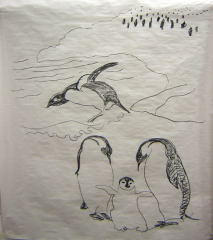 Penguin family.


Emperor penguin.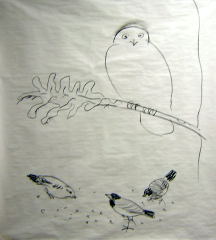 Snowy owl and juncos.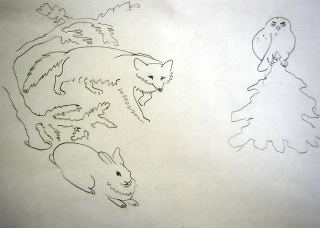 Arctic fox, snowshoe hare and snowy owl.


Arctic fox and arctic hare.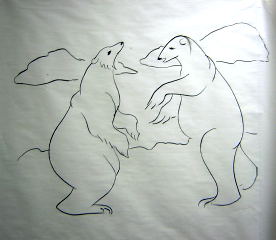 Polar bears sparring.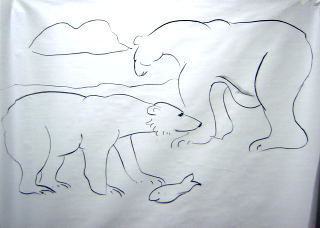 Polar bears and a fish.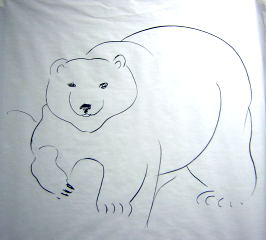 Polar bear frontal view.
If kids' drawings are not showing below, 'read more' link should bring them up.
Read More...
Posted by Catinka Knoth at 5:42 PM EST