Let's Draw Farms, Haying, Gathering the Harvest, Squirrels and Chipmunks!
Topic: Drawing Lesson
September children's drawing workshop themes are "Farms and Gathering the Harvest". We will do farm animals in the next few weeks. These are my demonstration drawings from this week's workshop at Rockland Public Library. Click the titles for coloring pages.
"Haying",coloring page after Kosti Ruohomaa photo
Harvest on the Farm Coloring Page
"Squirrels fishing",coloring page after Beatrix Potter
The kids wondered HOW? were they going to draw all that hay in the photo by Kosti Ruohomaa I showed them. No, they would never be able to do it. We can't draw that! I drew the hay in simple mound shapes and finally later dashed in some strokes to indicate hay sticking out. The kids made exuberant pounding sounds on the table as they dashed in their own hay strokes.
We'd come to the end of our time and had not gotten to squirrels. I quickly told them the story of Beatrix Potter's The Tale of Squirrel Nutkin. We chose some squirrels fishing to draw from. We never got to do any chipmunks.
Catinka's Demonstration Drawings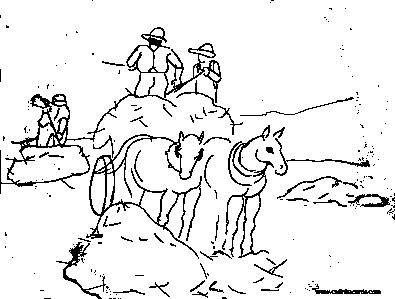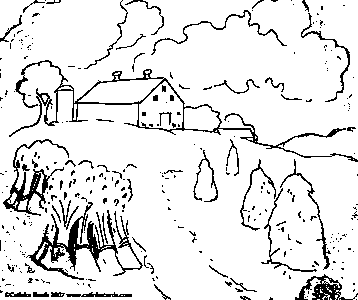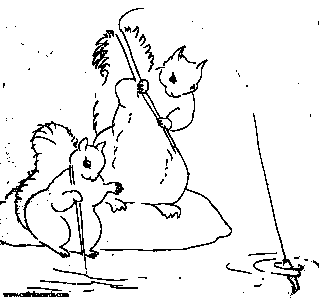 Children's Art
Click the 'Read More' link to see the children's art (unless the art is showing already.)
Read More...
Posted by Catinka Knoth at 10:42 PM EDT
Updated: Wednesday, 5 September 2007 4:35 PM EDT