A Poem and a Pen and Ink Drawing for a Mother's Day Card
Topic: Cards to Print Out
Scroll down for the Mother's Day Card to print out.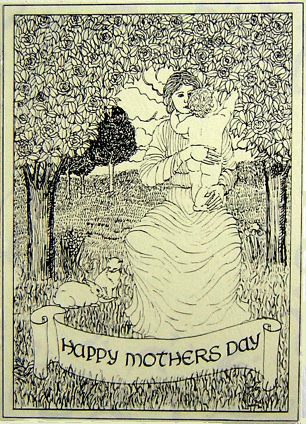 On Mother's Day
by Catinka Knoth

To Mothers, on this your special day,
So much one can't find words to say.
All the years you've spent
Readying Child to go forth in the world.
Life's magic you unfurled
And spread a feast delicious
Of the hopes, dreams, and wishes
For us so tenderly you held despite
doubts and fears.
It's always been your love's best intent
That has led us through our years.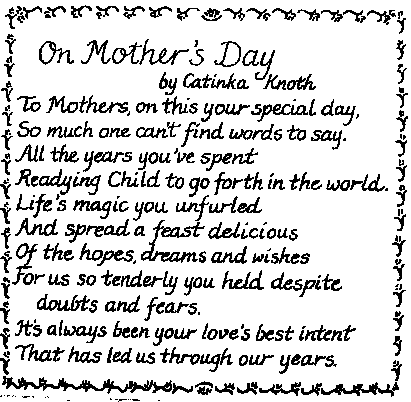 Download Mother's Day Card
pdf (1.3 mb). Print out on 8.5" x 11" paper, fold in half then half again (french fold).
Posted by Catinka Knoth at 9:21 PM EDT