Let's Draw Horses! - Children's Drawing Workshop
Topic: Drawing Lesson
Here are my demonstration horse drawings for last week's "Let's Draw Together" children's drawing workshop at the Rockland Public Library. For inspiration and reference I turned to the Horses of San Marco, Venice, and sumi-e artists such as Hakuho Hirayama and Takahiko Mikami.
Click the titles for horse coloring pages of the drawings:
Horse head coloring page, after horses of San Marco, Venice
Unicorn head, coloring page
Sumi-e style horse B
Sumi-e style horse A
Click the 'Read More' link to see the kids' art, if you can't see it already.
Kids' horse drawings
- I haven't solved the camera exposure problem yet. Pencil drawings are just too light for the camera. I've tried all kinds of digital doctoring with the software I have, Nikon Editor and Graphic Converter: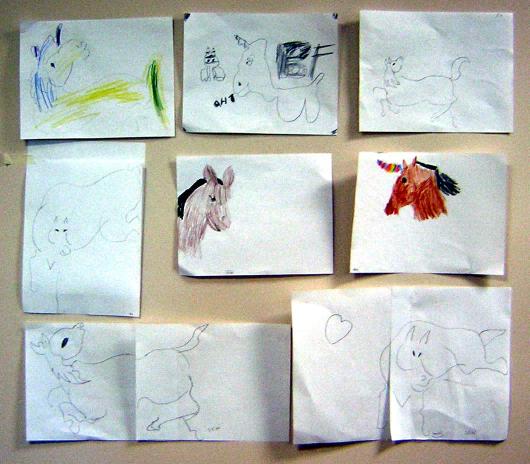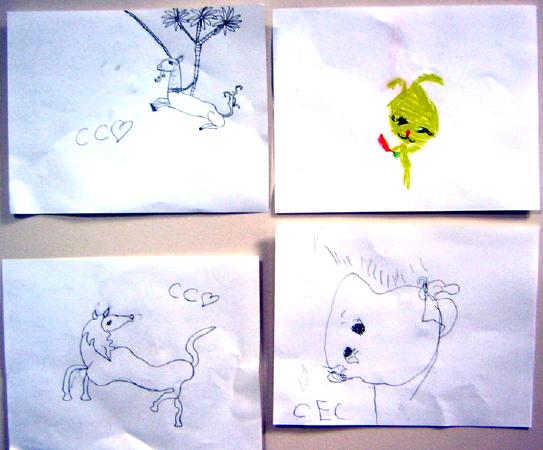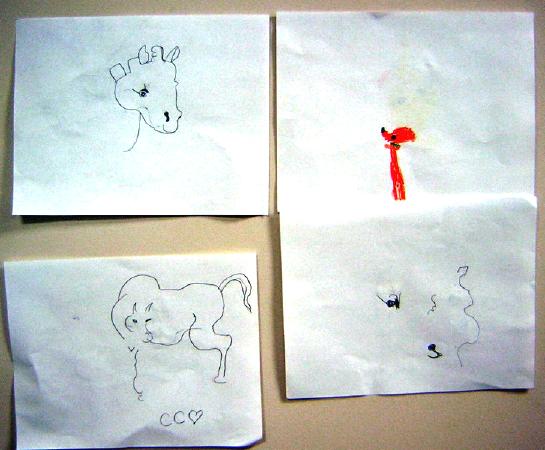 Posted by Catinka Knoth at 12:01 AM EDT